Paleozoic Shark Teeth - Russian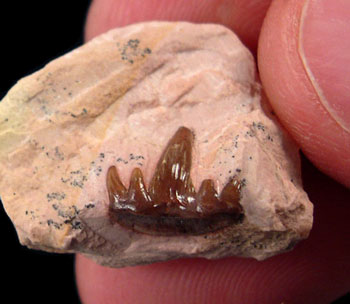 Buried Treasure Fossils offers a large selection of top quality Russian Paleozoic shark teeth for sale. These teeth are early fossil shark teeth are rare and in a very limited supply! Few people realize that sharks have been in existence for approximately 400 million years - nearly twice as old as the dinosaurs! These Russian Paleozoic sharks date about 300 million years ago. Authenticity guaranteed.
New material coming in 2020. The Russians are coming!