Pachycephalosaurs - Coming 2016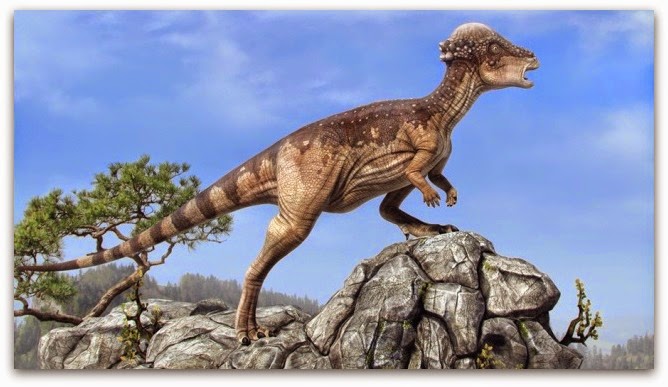 Pachycephalosaurs were the "dome-headed" dinosaurs which had a thick, fused skull which had short bony spikes or nodes along the dome fringe. They may have used these thick skulls for head butting. The Pachycephalosaurus was a medium sized dinosaur which reached a length of 15 feet. They roamed the northwestern US during the late Cretaceous period. Fossil remains in well preserved teeth, bones and claws.Late Cretaceous, Hell Creek Fm. (or equivalent), 66 MYA.
Update coming soon...