Triceratops / Ceratopsians - Coming 2016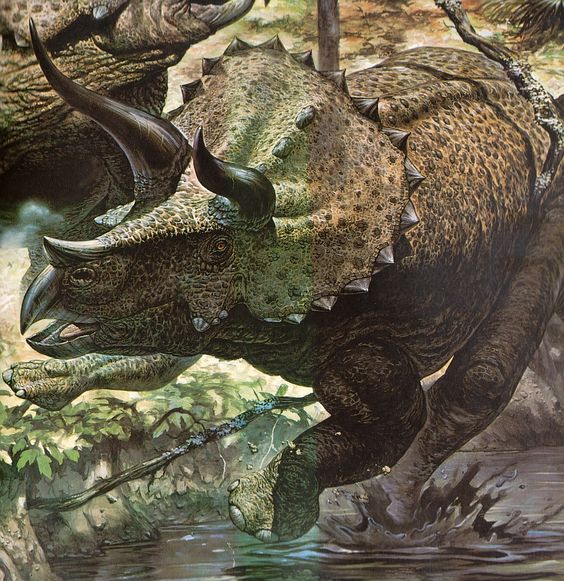 Ceratopsians are the "horn face" herbivore dinosaurs that lived throughout the Cretaceous period. They are characterized by a extraordinarily large skull, large horns over the eyes or nose or both. Ceratopsians were and quadrupeds reaching a length of ~24 feet. The most famous is the Triceratops which is often depicted fighting off a hungry T-Rex dinosaur. Fossil remains include well preserved teeth, bones, frill sections, and claws. These top quality specimens were all legally collected from private lands in the northwestern US.Late Cretaceous, Hell Creek Fm. (or equivalent), 66 MYA.
Update coming soon...